President Ruth Simmons and Vice President Ron Margolin invite you to a reception for Brown alumni/ae, parents, and friends on the occasion of the World Economic Forum.

Friday, January 27, 2012
10:00 p.m. to midnight

Salon Scaletta
Steigenberger Hotel Belvedere
Promenade 89
Davos, Switzerland

For more information or to RSVP, contact Suncha Lee P'98 P'98.
______________________

Mark your calendar to join Brown faculty, alumni/ae, students, parents, and friends for an event celebrating the Year of China.

January 6, 2012
5:30 p.m.

The Portman Ritz Carlton
1376 Nanjing Xi Lu
Shanghai 200040

View the invitation and for more information, contact Connie DiPanfilo.
______________________


International Brown Clubs Host Brown Faculty
December 12 - Istanbul
Associate Professor of Political Science and Director of Brown's Middle East Studies Program Melani Cammett '91 will speak on "Protests and Political Change in the Middle East." Contact: Tugba Erem '04

December 16 - Vienna
June 12, 2012 - Bangkok
June 14, 2012 - Beijing
Professor Emeritus of Classics Kurt Raaflaub P'96 will lecture on "Why Does Ancient History Matter Today? Lessons Learned from the Ancient Greeks and Romans." Contact:
Renée Gadsden '85 (Vienna)
Celia Sophonpanich '83, P'12 (Bangkok)
Michael Keefrider '04 (Beijing)

January 5, 2012 - Mumbai
Professor of Political Science James Morone will speak on "The Dirty Rotten Secrets of Health Reform: From Franklin Roosevelt to Barack Obama."
Contact: Shveta Raina '07

March 26, 2012 - Paris
Professor of Visual Art Richard Fishman P'89 will speak about the "Creative Mind Initiative."
Contact: Julia Furman '06

Ricardo Lagos, former president of Chile and Brown professor-at-large, delivered a lecture titled "Developing Latin America: Challenges After the Crisis" on September 27. The lecture was presented by the Watson Institute for International Studies.

Ichiro Fujisaki, Japan's ambassador to the United States, delivered a lecture on "The Future Partnership between Japan and the US" on October 13. He studied at Brown in the early 1970s.

Reunion 2012:
May 25, 26 and 27
Does your class year end in 2 or 7? Celebrate your lifelong connection to Brown through your class reunion in May.

Jeffrey Eugenides '82 recently published a new novel, The Marriage Plot, about three college friends from Brown. His last novel, Middlesex, won a Pulitzer Prize.

Victor Chao '86 has been named head of the Greater China team for Bank Julius Baer & Co. Ltd. in Hong Kong. He is responsible for building private banking coverage for the region.

Kamal Jabre '90 has been appointed by Morgan Stanley as its chairman and CEO for the Middle East and North Africa region. He is one of the firm's most senior M&A bankers.

Princess Theodora of Greece '06 has been cast in the U.S. television soap opera The Bold and the Beautiful. She also has a role in the upcoming movie adaptation of the television western The Big Valley.

In October, the Brown Group in Harare, Zimbabwe hosted Associate Professor of History Nancy Jacobs, who lectured on "International Politics of Ornithology during the Cold War."

Also in November, the Brown Club of Germany in Berlin hosted Professor of Africana Studies Tricia Rose, who delivered a lecture on "Translating Hip Hop."

Adoniram Judson graduated in 1807 as valedictorian of his class. He was the first foreign missionary from America. He arrived in Burma (now Myanmar) in 1813 and worked in that country for almost 40 years. Judson translated the Bible into Burmese and left behind 26 churches and nearly five thousand converts in Burma.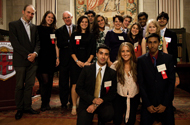 The Brown International Scholarship Committee

On October 15, the Brown International Scholarship Committee (BISC) hosted a reception at the John Carter Brown Library (JCB) for international students and their families to promote scholarships for international students. The Committee is now working toward an 8th BISC Scholarship. View BISC's current newsletter.

Photo: BISC members with Chancellor Thomas Tisch '76, Dean of the College Katherine Bergeron, and JCB Director Edward Widmer at the reception.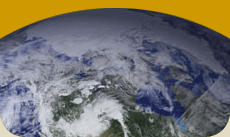 International Leadership Gift
The Brown Corporation, the governing body of the University, accepted a number of gifts during its October meeting. These included a gift of $2 million from an anonymous international donor to support Brown's Middle East Studies Program.
Brown Increases Financial Aid for International Students
Over the past few years, the University has significantly increased the amount of financial aid available to international students. In the 2007-2008 academic year, the figure stood at $3.3 million; this year, it stands at $8.4 million. Going forward, the University is seeking to increase this level of support by $5 million per year—the income from $100 million in additional endowment funds.
International Corporations and Foundations Support Research
International corporations and foundations often partner with Brown faculty to promote the discovery of new knowledge. For example, ArcelorMittal, the world's largest steel company—with a significant presence in India and Europe—supports Professor of Engineering Allan Bower's research in developing processes and applications of newer steel grades. Also, the Kiraç Foundation, which is based in Turkey, supports the work of the Brown Institute for Brain Science.
Year of China at Brown
As part of the Year of China lecture series, Wei Yang PHD'85, president of Zhejiang University in Hangzhou, China, delivered a lecture titled "Defect Evolution in Nanocrystals and Graphenes" on October 24 in MacMillan Hall. This lecture was presented by the Year of China—a program of the Office of International Affairs—in collaboration with Brown's Institute for Molecular and Nanoscale Innovation.

Brown students, faculty, and alumni/ae are sharing ideas and images related to the Year of China online at the China Conversation.



Photo: President Yang during his lecture.
Credit: Mike Cohea/Brown University

Brown Ranks Among Top Life Sciences Institutes
Brown was recently ranked among the top 25 life sciences institutes in the world by Asian Correspondent, an online newspaper serving the Asia-Pacific region. It also touts Brown for its global reach and vast expertise.
Department of Portuguese and Brazilian Studies Celebrates 20th Anniversary
In September, Brown's Department of Portuguese and Brazilian Studies celebrated its 20th anniversary as a department, featuring "Kaleidoscopic Narration and Perception in Brazilian Literature: Aesthetics of Cyberspacing for Brazil's Zero-Zero Generation," a lecture by Professor of Portuguese and Brazilian Studies Nelson Vieira.

Varshney Describes Trends in Indian Political Economy at WEF's India Economic Summit
In November, Professor Ashutosh Varshney spoke on a panel on "India's Policy Outlook" at the World Economic Forum's India Economic Summit in Mumbai. Professor Varshney, who is with Brown's Political Science Department and the Watson Institute for International Studies, was also interviewed on the occasion by the New York Times and Reuters TV.

On NPR: Der Derian's Psychogeography of Berlin
James Der Derian, professor of international studies, was recently featured on NPR's Life in Berlin series, where he discussed quantum diplomacy, German-American relations, and the "psychogeography" of Berlin. Der Derian, who focuses on global security and media studies at the Watson Institute for International Studies, is a Bosch Public Policy Fellow this semester at the American Academy in Berlin.

Brown Faculty Helps Improve Health in Honduras
Led by Emily Harrison, clinical professor of family medicine, a team of Brown doctors opened a new clinic in rural Honduras this past summer. The facility—operated by a nongovernmental organization that Harrison directs—treats disease, improves public health, combats poverty, fosters agricultural self-sufficiency, offers family planning advice, provides health education, devises low-cost treatments for chronic conditions, and broadens the perspectives of Brown students and faculty who visit and work there.

Photo:The new clinic in Gauchipilincito, Honduras.
Credit: Briana Gallo

Four from Brown Named Rhodes Scholars
In November, three current students and one recent graduate were awarded Rhodes Scholarships. This is a record high number of recipients for the University and the first multischolar year since 1970. Brianna Doherty '12, Nabeel Gillani '12, Emma LeBlanc '11, and David Poritz '12 were among the 32 U.S. recipients awarded the prestigious scholarship to attend the University of Oxford and pursue the postgraduate degree of their choosing.

Brown Students Host Strait Talk 2011 Symposium
The student group Strait Talk hosted the 7th Annual Brown University Strait Talk Symposium from November 11 through 18, bringing young delegates from Taiwan, Mainland China, and the United States together at Brown to develop consensus and steps toward ending the Taiwan Strait conflict.

Brown Students Bring Safe Water to India
WaterWalla, a social business founded by a group of students from Brown and the Rhode Island School of Design, brings safe water to the slums of India. WaterWalla first educates slum residents through social networks, then recruits and mentors local entrepreneurs who meet the increased demand by opening shops that sell affordable, effective technologies to make drinking water safe.

Photo: Yvonnic Coomans de Brachéne

Botín Scholars Hone Leadership Skills at Brown
In October, for the second year, 40 students from Latin America were on campus to strengthen their vocation for public service under a collaborative program between Spain's Fundación Botín and Brown. The program at the Watson Institute for International Studies included a keynote lecture by former Argentine Minister of the Economy Domingo Cavallo and leadership and team-building exercises led by Brown's Leadership Institute.

Photo: Watson Fellow Geri Augusto leads Botín Scholars in discussion on inequality.

Brown Faculty Launches AIDS Project in Ghana
In September, faculty members of the Warren Alpert Medical School—including Timothy Flanigan, professor of medicine, and Susan Cu-Uvin, professor and director of Brown Global Health Initiative—traveled to Accra, Ghana to launch a new USAID-funded partnership with the University of Ghana around HIV medical education and professional training. The multi-year project is funded by a $1.1 million grant from the U.S. Agency for International Development.

IE-Brown International Teaching Fellowship
IE University in Spain and Brown invite candidates from the humanities to apply for the International Teaching Fellowship (ITF) for the academic year 2012-2013. The ITF provides the opportunity to teach at IE University in Segovia, Spain as a fellow of the School of Arts and Humanities. The fellow will also be affiliated with the Cogut Center for the Humanities at Brown.