Women's Leadership Council Fall Newsletter
The Women's Leadership Council is pleased to share updates on Council activities and the great work of Brown women with the entire alumnae community. Learn more by reading the articles below.
Brown's Lasting Effect: A Discussion with Sheryl (Grooms) Brissett Chapman '71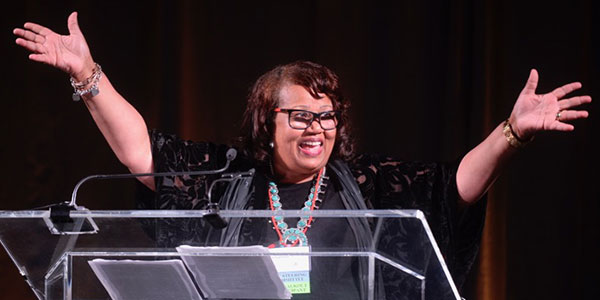 For prospective students, the burning question is always "Why Brown?" To figure that out, the Women's Leadership Council sat down with alumna Sheryl (Grooms) Brissett Chapman '71 for an in-depth conversation on her Brown experience, including her participation in the 1968 Black Student Walkout and its impact on successive generations of students, the evolution of the Black experience at Brown, and her vision of inclusivity. The lessons she learned at Brown are also crucial to her role as Executive Director of the National Center for Children and Families (NCCF) in Bethesda, Maryland. Continue to the full interview for insight on Brown's lasting impact.
Brown Women in the News
Deconstructing the Binary with Dréya St. Clair '05
This past September, the Women's Leadership Council hosted a much-needed event in Los Angeles featuring transgender activist Dréya St. Clair. It was an opportunity to examine the gender lexicon and learn more about transgender and non-binary issues. Learn more about Dréya, how her time at Brown shaped her identity, and "life beyond the bounds of gender."
Chronicling a Dissenting Icon: Betsy West '73, P'17, Co-Director of the Film RBG
What makes someone an icon? That question is the crux of the recently released documentary, RBG. Filmmaker and co-director Betsy West used this documentary to examine Ruth Bader Ginsberg's legendary court cases, her unbreakable determination, and her lesser-known love story. This film targets an array of emotions and is a must-watch for this time in herstory. Read more.
Five Questions for a Brunonian: Pancreatic Cancer Pioneer Diane Simeone '84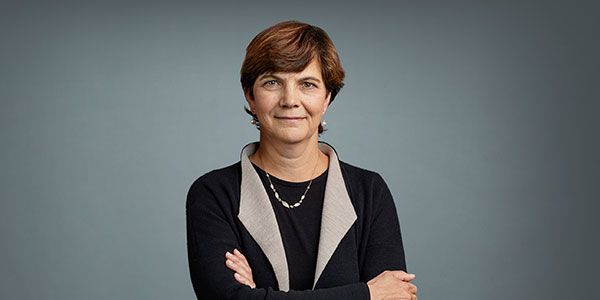 Through the use of new models of collaboration in clinical trials and early detection, alumna Diane Simeone is at the forefront of life-changing cancer research. In this five question interview, you'll learn about her personal achievements, professional goals, and how Brown's Open Curriculum taught her to think beyond her concentration. Also find out what she would say to her younger self if she could go back to her first year at Brown. Diane was nominated by her Brown peers during Brown Women's Week 2018 as an outstanding alumna doing amazing work in her field. Make a nomination for Brown Women's Week 2019 and your nominee may be featured in our May newsletter!
News Around Campus
Philanthropy is often viewed as synonymous with wealth, but women at Brown are proving that there is more to giving than money. In these video interviews with mentees from the Women's Launch Pad, you'll hear firsthand their thoughts on why it's important to give, the different forms that giving can take, and how donating your time can be just as impactful and enriching. Watch now.
Black Alumni Reunion: How Lessons from the Past Can Improve the Future
In honor of the 50th anniversary of the Black Student Walkout of 1968, Black and Latinx alumni returned to campus for a three-day celebration of diversity, inclusion, and activism. More than 700 alumni and guests enjoyed an impressive speaker lineup including President Emerita Ruth J. Simmons LHD'12 hon., who received the inaugural Black Legacy Award. Especially notable at #BrownBAR18 was President Paxson's announcement that J. Walter Wilson would be renamed Page-Robinson Hall, honoring two of Brown's first Black graduates, Inman Page and Ethel Robinson. Read more.
Learn more about the Women's Leadership Council
and follow us on social media below: