Women's Leadership Council Spring Newsletter
New faces: Getting to know five new faculty and why they chose Brown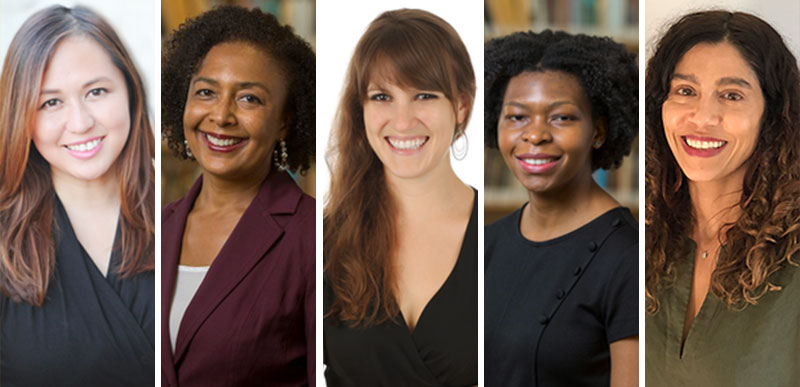 Brown is known around the world as a center for academic excellence, cultivating future leaders who are prepared to solve complex problems, take intellectual risks, and pursue lives of purpose and fulfillment. Critical to Brown's success is the impressive roster of professors who teach students while also pursuing groundbreaking research.
Among the 53 new faculty members hired for the 2018–2019 academic year are 22 outstanding female professors, including Lisa Biggs, Leila Lehnen, Ellie Pavlic, Patience Moyo, and Jennifer Navareno. The Women's Leadership Council (WLC) wanted to learn more about their fascinating work — addressing far-ranging topics from the intersection of the arts and social justice to prescription drug use to teaching computers how to understand human language. Read about them in the full article on Brunonia.
Brown women in the news: Forces of good in the alumnae community and beyond
Hats off to these remarkable alumnae! The WLC salutes the following women for making recent headlines and creating positive changes in their respective industries.
To say that she is committed to Brown would be an understatement. Jacqueline "Jackie" Bechek '80, P'10, P'14 has been a Brown volunteer in many capacities, including the WLC, the Annual Fund, and the Alumni Interviewing Program. At the recent 2019 Volunteer Summit in New York City, Bechek accepted the H. Anthony Ittleson '60 Award for outstanding volunteer service.
Learn more about this year's alumni award winners.
Challenging norms and fueling the future of innovation
Named in Forbes Magazine's recent "Top 50 Women in Tech" list, Ayanna Howard '93, danah boyd '00, and Mary Lou Jepsen '87 PhD'97 ScD'14 hon. are challenging the status quo in the male-dominated world of tech. They're working to address gender bias in tech products, state-of-the-art medical imaging technology, and "fight(ing) on behalf of those who are underrepresented." Read more about their achievements.
WLC member joins public radio board
Marcia Blenko '83, a valued member of the WLC, was recently elected as a trustee of WGBH, the public broadcaster and largest producer of PBS content for television and the internet. Congrats, Marcia!
Brown Blasts: Women's Voices Amplified with children's author, scholar, and physician Sayantani T. DasGupta '92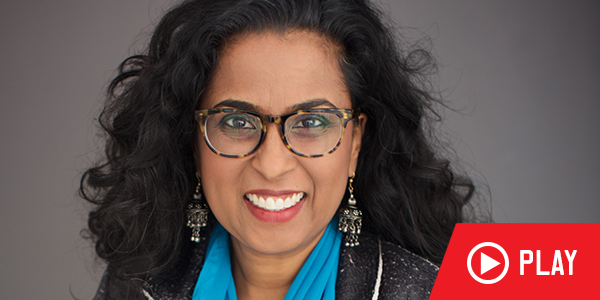 The WLC has the opportunity to interview inspiring alumnae in a range of fields for Brown Blasts: Women's Voices Amplified. In the most recent episode of this volunteer-led podcast effort, Dr. Sayantani DasGupta '92 discusses the critical role storytelling plays in the healthcare system, the value of a "prescription for reading," and how her activist spirit was born on College Hill: "Brown and the Brown community enabled me to be brave enough to dream," she says. Her book Game of Stars also just hit the New York Times bestseller list for middle-grade hardcovers. Listen to the full episode.
The views expressed in this podcast do not necessarily represent those of the University.
Like what you hear? Want to hear more? Let us know! Take two minutes to fill out this quick survey about the Brown Blasts podcast series.
And the winner is...Ashley Bang '19!
To honor the strength, tenacity, and determination of women on campus, every year ambitious female students are nominated for the annual Susan Pilch Friedman '77, P'08 Excellence Award in Women's Leadership. We're pleased to announce that this year's winner is Ashley Bang '19.
She is a geology-biology concentrator focused on characterizing critical habitats in need of conservation. While at Brown, Ashley was vice president of the Hong Kong Students Association, captain of the Brown Polo Club, and a co-founder of the Geosciences Women+ (GeoW+) in the Department of Earth, Environmental, and Planetary Sciences. After graduating, she will reside in Taiwan, where she will research marine biodiversity and conservation on a Fulbright scholarship.
Recent events and activities
Documentary screening in NYC
On April 23, the Brown Women's Network of New York (BWN) held a great event showcasing exclusive clips from The Fourth Estate by Liz Garbus '92 and The Green Book: Guide to Freedom by Yoruba Richen '94, followed by a moderated discussion on film and media with Lauren J. Zalaznick '84, P'17, P'19. If you are interested in getting involved with or attending future BWN events in New York City, email wlc@brown.edu.
Learn more about the Women's Leadership Council
and follow us on social media below: