Dear Brown Undergraduate Students,
For the past several months, multiple working groups at Brown have been exploring a range of options for safely providing teaching and learning for students this fall amid the global pandemic. This planning has been guided by advice from medical and public health professionals, and informed by guidelines coming from the Centers for Disease Control and Prevention (CDC) and the Rhode Island Department of Health (RIDOH). The focus at all times has been how we can best protect the health of our students, employees and Providence residents while delivering Brown's world-class education.
Currently, cases of COVID-19 are trending down in Rhode Island, and the state has moved into Phase 3 of its reopening plan. In light of these trends, we are planning for the return of students to campus this fall, based on a three-term academic calendar that will reduce the density of students on campus and give all students the opportunity to spend two semesters in Providence.
I'm writing to share Brown's "Plan for a Healthy and Safe 2020–21." The plan provides details on the public health steps that are being put in place to mitigate the impact of the coronavirus pandemic on campus. These steps include changes in modes of instruction, housing, dining and extracurricular activities, as well as the implementation of strict protocols for personal health, distancing, cleaning and regular testing that will be essential for safeguarding the well-being of our community. Employees of Brown who are able to work remotely will continue to do so at least through early fall.
Even with these public health steps, it is impossible to ensure that no one in our community will become ill with COVID-19 during the coming academic year. In fact, our plan is based upon the forthright acknowledgement that any college, university or community will likely see diagnosed cases of COVID-19 until the point that a vaccine is widely available, just as is the case in the general population. Returning students who have health concerns, who prefer not to return to campus or who cannot return to campus due to travel restrictions will be able to take courses remotely.
Our plans are based on the best current available data and public health recommendations. However, there is still great uncertainty about how the pandemic will evolve across regions of the country and the world, and the pace at which treatments and vaccines will be developed. Everyone in our community will have to approach this year understanding that we may need to make mid-course changes or adjustments to how instruction is offered, housing is configured and public health protocols are implemented on campus. We recognize there are concerning trends of COVID-19 cases elsewhere in the country, and it's essential that we remain flexible as the situation evolves. As always, we will approach any changes with a commitment to community principles that place a premium on the health and well-being of our students and employees and on providing an excellent educational experience.
In this letter, I provide an overview of the most important components of Brown's plans:
Reducing the density of students on campus through the three-term academic model;
Testing and contact tracing with the goal of preventing community spread of coronavirus; and
Requiring campus public health practices that are essential to the health and safety of a residential campus.
1. Reduced Density of Students on Campus
Barring a major resurgence of coronavirus in the coming weeks, Brown will follow a three-term academic calendar (fall, spring and summer) in which undergraduate students are on campus for only two of the three terms. This will make it possible for all undergraduates living in residence halls in the fall to have single rooms, and to "de-densify" classrooms, libraries and other spaces on campus.
The fall term will begin Sept. 9, 2020. After Thanksgiving break (which will begin at noon on Nov. 25), there will be a weeklong remote reading period from Nov. 30 to Dec. 4, followed by a remote final exam period Dec. 7–11.
The spring term will begin Jan. 20, 2021. Remote reading period will begin Apr. 12 and will be followed by remote final exams Apr. 19–23.
The summer term will begin May 12, 2021. Remote reading period will begin Aug. 2 and will be followed by remote final exams Aug. 9–13.
The expectation is that continuing students completing their second semester or greater — sophomores, juniors and seniors — will return in the fall, as well as transfer students and those in the Resumed Undergraduate Education program. New first-year students will arrive for the spring term and continue to the summer term. During the fall, new first-year students will be able to take one Brown course remotely for credit, free of charge, and will also be able to participate in remote orientation, mentoring and enrichment opportunities. We will work with international students to develop academic plans for degree completion that are in compliance with federal guidelines.
All students will be given the option to take courses virtually this year, whether they are on campus or not, and faculty with health or other concerns have the option to teach, mentor and advise students online in the fall. Should the public health situation not improve, this option for faculty will be extended throughout the spring and summer semesters as well. In addition, all classes with more than 20 students will be taught remotely. Limiting in-person class sizes to 20 students will enable safe distancing of students and instructors within classrooms. In addition, every classroom space will have a six-foot or greater separation between individuals.
Although I am deeply disappointed that we can't welcome our first-year students to campus in the fall, we simply don't think that it is safe to have all undergraduates on campus simultaneously. We hope that by the time the spring term begins, the public health situation will have improved enough that we no longer need a de-densified campus. If so, sophomores will be able to stay for the spring term. However, if the public health situation has not improved, it is possible that sophomores could be asked to leave for the spring term to accommodate the arrival of first-year students, and either return for the summer term or take the spring term remotely. We expect to be able to make this decision by mid-fall.
We have built flexibility into this plan to address special circumstances. Sophomores, juniors and seniors who cannot return in the fall for reasons such as travel restrictions, visa delays or underlying health conditions will be able to take courses remotely, or delay the start of their year until the spring. (Note, however, that many advanced concentration requirements will be offered in the fall only.) New first-year students with significant health or safety concerns related to delaying their start until January will be encouraged to contact Student Support Services to be connected with a dean who can work with them to formulate a plan.
2. Testing and Contact Tracing
Testing and contact tracing for all Brown students and employees are essential for campus safety. All students will be required to be tested for COVID-19 when they return to Brown. In addition, some students may need to be tested prior to returning to campus, in accordance with emerging Rhode Island guidelines for people coming to the state from coronavirus "hot spots." Students will also be required to participate in random testing. This randomized sample testing will help monitor for community spread of coronavirus, identify the proportion of asymptomatic positive cases and identify the proportion of members of our community with potential immunity to the disease over time. All of this testing will be free of charge.
Students and other members of the Brown community will be required to use a digital tool via their computers or mobile devices that is used to schedule tests and record daily symptoms. This tool is designed to protect individual privacy. The University will not have access to information on where students go, and symptoms data will only be used after students' names have been removed. Data from the tool will be useful for identifying health trends on campus and informing the amount of routine testing that is needed.
In the event that someone in our community tests positive, the University has trained contact tracers who will work with RIDOH to locate people who may have been exposed to COVID-19. We are setting aside special dormitory space for isolation (for students who contract the virus) and quarantine (for students who have been exposed). Brown's plans have been informed by epidemiological models, and the University will closely monitor evolving developments in testing methods to take advantage of the most effective testing strategies.
3. Campus Public Health Practices
Students returning to Brown must understand that life on campus this fall will be different. All members of our community will be required to wear masks and practice social distancing when they are in public places. Many classes will be offered remotely, and it is possible that all classes could shift to remote mode if the health conditions in Rhode Island worsen during the fall semester. Dining will be on a "grab and go" basis. Large group gatherings will be limited — meeting and likely exceeding state guidelines limiting such gatherings — and activities that require travel to other locations will be restricted.
All students in residence halls will have single rooms, greatly reducing the number of students who live in proximity to each other. In addition, students will be clustered into small, identifiable "pods" to reduce the number of students who need to be quarantined if an infection is positively identified. Extracurricular activities and events will be shaped by reduced capacity of spaces, social distancing, hand washing, wearing masks and other health protocols. And cleaning and disinfecting high-touch surfaces will become part of daily routines.
Each and every member of our community will be expected to take responsibility for their own health and the health of others. We celebrate the fact that Brown is a community filled with people who care about each other. Now, in the midst of a pandemic, that culture of caring must translate into scrupulous attention to evidence-based public health practices. Caring as much about others as we do ourselves will be critical and essential. Students will play an important role in an extensive education and prevention initiative to support community adoption of public health practices. Additionally, you will be required to sign an attestation that you will follow required public health practices, and that you understand that disregard of public health practices is a conduct violation that could result in removal from campus. Faculty and staff will be required to sign a similar acknowledgement, providing their understanding that violations can lead to disciplinary action.
Of course, we hope that we can return to the more traditional daily life at Brown as soon as possible, as treatments and, eventually, a vaccine for coronavirus are developed. However, despite the differences imposed by the pandemic, I am confident that the elements that contribute to the value of residential education will continue unaffected — the close connections with faculty and staff, vigorous class discussions, and engagement with students whose life experiences differ from your own.
Major Events and Sports
Among the common questions we have received is whether Brown has made a decision about the date for graduation and reunion ceremonies for students entering their senior year. We expect to hold Commencement and Reunion Weekend from April 30 to May 2, 2021, following the end of the spring term. We will honor the Class of 2020, which had their Commencement activities delayed, and the Class of 2021 during the weekend's events. This planning assumes that public health conditions will allow large events to safely take place, and dates could shift if public health guidance prompts changes to Brown's academic calendar. Further information will soon be available on the Commencement website.
A decision on fall athletics competition has not yet been announced by the Ivy League. That announcement is expected on July 8. Brown's Department of Athletics will communicate directly with student-athletes after the league makes its announcement.
Important Next Steps
To complete our planning, there is important information we need to collect from students who will begin their academic year this fall. Those students soon will receive a form asking you to provide the University with the following:
Information on whether you want to request to take the fall semester remotely or in residence in Providence, and
Your housing preferences (on-campus, commuter, etc.) and meal plan choices.
I am sure you and your families have many questions about the details of the coming academic year. Please be assured that answers are coming — some immediately, with others to follow later this summer. The decision we have made about the model for academic operations now enables faculty and staff at Brown to finalize specific plans and move forward with implementing them.
In the coming days, you will receive communications from relevant offices across the University sharing:
Further information about the academic calendar, including the start and end of classes for each of the three terms, and shopping, reading and exam periods;
The timing for pre-registration for courses, and when you will have access to review fall courses;
For students who would live in residence halls, information about the housing assignment process, off-campus permissions and how to register for a move-in date to align with the University's need to stagger arrivals for testing and social distancing purposes (we will want students to arrive a little earlier than usual);
For aided students, information about the timing of financial aid awards; and
Information regarding Orientation and becoming part of the Brown community for first-year students.
Before your academic term begins, you'll also receive detailed information about COVID-19 testing principles and health protocols. I invite you to read the full plan outlining Brown's academic-year planning, which includes further specifics about everything I have discussed in this letter. We are planning a series of webinars to take place later this summer in which students and your families will be able to ask questions and learn which offices to contact to address specific questions you might have that need individual attention.
I know that this is a great deal of information, and I encourage you also to bookmark Healthy.Brown.edu, the website that will serve as an evolving resource as we continue to develop the protocols and practices to ensure the well-being of our community during the 2020–21 academic year.
For those who choose to be in Providence, I look forward to seeing you on campus in the coming year.
Sincerely,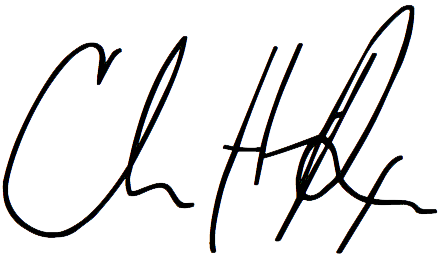 Christina H. Paxson
President