Winter Newsletter 2022
In this issue:
Class of the Year award recipients • Volunteer Summit • Class volunteer elections • ACL Board elections • Class volunteers on why they serve • Keeping in touch with your classmates • Successful class engagement • Upcoming events
Dear Class Leaders,
Happy New Year! I greet you with much excitement in anticipation of seeing you at the Brown Connect/Learn Volunteer Summit on March 10 in New York City. The Association of Class Leaders (ACL) is planning a Class Leader Boot Camp on the morning of the Volunteer Summit.
Have you had a chance to check out the Virtual Engagement Toolkit over the last few months? It was recently updated and is a fantastic tool to spark ideas when you're brainstorming ways to engage your class virtually.
The ACL Board has created a library of virtual training events from the past few years where you can find resources for the basics of class engagement planning, class engagement in a virtual world, and class leadership. We encourage you to view these webinars and the resources that accompany them and please let us know if you have any questions or ideas for future training.
Finally, I want to remind you all that we sincerely appreciate your volunteer work on behalf of your class and Brown and that the ACL Board of Advisors is here to support you by:
Engaging alumni through class affiliation,
Recruiting, training, and supporting class volunteer leaders, and
Communicating with class leaders.
We look forward to seeing you in New York or at a future class event.
Ever true,
Harry Holt '84, P'16
ACL President
ACL Class of the Year award recipients for 2020 and 2021
Since 1979, the ACL has given the annual Class of the Year award to classes who have done an exceptional job engaging their classmates in alumni and class activities. The criteria for the Class of the Year award are the quality, variety, and creativity of class communications; the type and range of class activities; and strong class leadership. The winner(s) of the award are selected each year by a committee composed of ACL Board members and Alumni Relations staff.
Class of 1975 — Class of the Year 2020
The class of 1975 has risen above the chaos of the last two years to plan multiple 45th reunions: first a fully-planned, in-person reunion that was canceled due to the pandemic; next an informal virtual class gathering on Memorial Day weekend 2020 (when their in-person Reunion was to have been held); and finally an official fully-virtual 45th Reunion in April 2021. With each turn, they showed flexibility, creativity, and an ever true Brown spirit.
In 2020, the Class of 1975 fully embraced virtual events, holding a Virtual Dance Party with a class-curated playlist and lots of dancing, an engaging and enlightening discussion about class members' experiences with racism while at Brown, and a casual holiday Zoom party. They held an event during the 2021 Reunion and jumped into the virtual chat space to connect and reminisce. The class leadership team felt that, although it wasn't possible to have the 45th Reunion as originally planned, it was important to celebrate together.
The Class of 1975's stellar engagement through email and social media posts has brought the class together, which has been especially needed during this time of isolation. They inspired involvement from classmates who have stayed in touch over the years and also encouraged classmates to participate enthusiastically for the first time. Through all of this, the class leaders have grown very close, which has strengthened their devotion to Brown and has encouraged deeper involvement and volunteer engagement.
Class of 1991 — Class of the Year 2021
Despite celebrating their 31st Reunion during the pandemic, the class of 1991 found creative ways to keep their classmates engaged with Brown and with each other. Their 31st Reunion, originally slated for May 2021, was transformed into a virtual class Reunion celebrated in April 2021. The class leaders' efforts during the year leading up to Reunion resulted in the highest number of participants and the highest class gift total of all of the Reunion classes.
The class of 1991 approached Reunion year class engagement with gusto, although they could not know for certain if their Reunion would be in-person or virtual. They produced a regular cadence of virtual events and communications utilizing both their website and social media. A class survey (their fourth in 20 years) provided them with insights into their classmates' feelings, fears, activities, recommendations, and more. The results were shared on the class website and Facebook page and used to guide Reunion year class engagement.
Starting with the Freshman Unit Project, the class leaders utilized hard copies of the 1987 Freshman Face Book. Through this effort, they were able to reconstruct their freshman class units, generating robust discussion and nostalgia on the class Facebook page. They approached virtual events with creativity and purpose, beginning with "Classmates Tackling the Pandemic" in December of 2020, for which they tapped into the expertise of two classmates working in infectious disease and education.
In-person Reunion activities on both coasts were scheduled for November 2021, but have been pushed to next spring due to the Delta variant. In response, they recently held a virtual murder mystery event to get their classmates together. The Class of 1991 class officers have responded creatively to keep their class connected during a very isolating time and continue to think of ways to keep Brown and the class of 1991 central in people's minds.
Volunteer Summit: March 10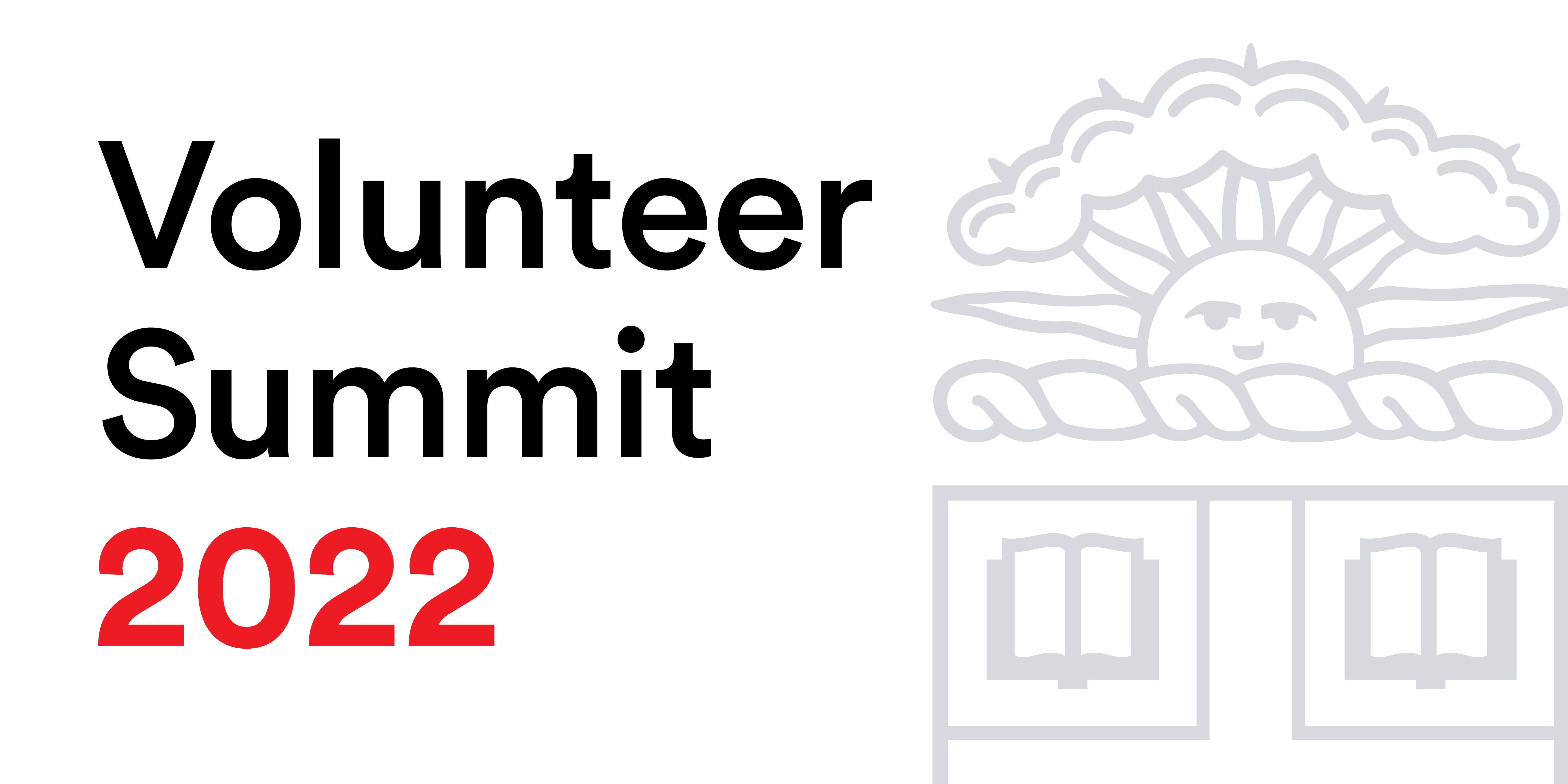 This year's Connect / Learn Volunteer Summit will bring together Brown's volunteer leaders for an opportunity to reconvene in-person, share perspectives from across volunteer programs, and hear directly about the future of Brown from the University's distinguished faculty and leaders. The Summit will be held on March 10, 2022 in New York City with the ACL kicking off the day at 9:30 a.m. with a Class Leader Boot Camp — an interactive and informative program focusing on class engagement. Class leader volunteers will share their insights and tips on communications; diversity, equity, and inclusion; event planning; and class leader roles. The Boot Camp will include small group breakout sessions by topic area and a chance to meet and connect with other class leaders.
The Summit will continue with lunch at noon in conversation with Provost Richard M. Locke and Dean Ashish K. Jha. Dean Jha will share his vision for the future of the School of Public Health and then you will have the chance to attend one of three sessions led by faculty and staff.
Class leader elections are underway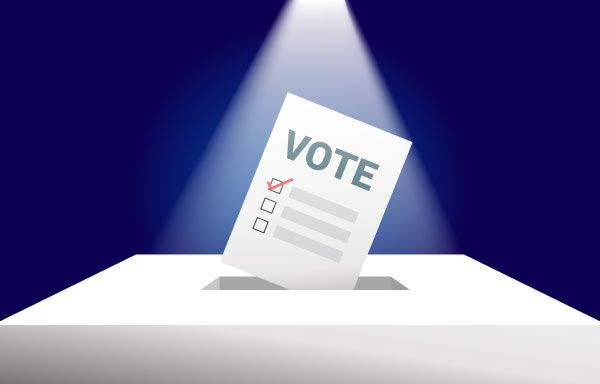 Classes ending in 1 and 6 are in the midst of the class leader elections process. Class leaders are at the forefront of alumni engagement and are critical to the success of class Reunions. An ideal class committee should represent an inclusive cross-section of alumni to ensure a wide range of perspectives and community experiences are brought to the table. These five-year terms will begin on July 1, 2022 and end on June 30, 2027.
The class officers typically include:
President/Co-Presidents
Vice-President/Co-Vice Presidents of Communications
Vice-President/Co-Vice Presidents of Activities
Treasurer
Webmaster
Diversity, Equity, and Inclusion Chair(s)
Reunion Activities Chair/Co-Chairs
Members-at-Large
Want to learn more about class leadership? Detailed class leader position descriptions can be found on the Brown Alumni & Friends site.
If you're a member of a class ending in 1 or 6, please submit your nomination(s) for class leadership. Self-nominations are welcome!
ACL Board elections
The ACL will be electing new board members this spring. We encourage you to nominate yourself or another current class leader for this great opportunity to deepen your involvement with Brown and to work with a diverse group of class leaders. Members serve a three-year term with the option to run for an additional three-year term.
Service on the ACL Board includes monthly hour-long calls, two "on-campus" (hybrid for now) in-depth meetings per year, and participation on one of the working committees that are formed at the beginning of each year. Committees include Communications; Training; Diversity, Equity, and Inclusion; Engagement; and occasionally an ad hoc committee is formed to focus on a specific project.
Questions? Email classleaders@brown.edu and we will connect you with a member of the ACL Board who can help.
Class leaders and ACL Board members share why they serve
"As an alumna of the class of 1964, and the mother of an alumna from 1994, I have been active ever since graduation. It has been a great opportunity to stay in touch with classmates through the Reunion and gift committees. Being co-president of my class and now a member of the ACL Board has given me even more perspective on how each generation and each affinity group has added to the strength of our alumni/ae worldwide. Sharing best practices strengthens us all, so it is important to keep identifying and including new and diverse alumni/ae in our work to help Brown respond to the changes and challenges of the times."
—Berit Spant Muh '64
"I love giving back to Brown because Brown has been such an important part of my life and it has meant so much to me. Being a class leader is a great way to give back because it is a way to stay involved with my classmates and also stay connected with what is going on on campus today. This is my second year on the ACL Board and it has been such a great experience. I love working with so many great alums from other years who are as passionate about Brown as I am!"
—Jennie Kerson Pritzker '00
"I love being a class leader because it allows me to stay connected with classmates and plan programming for our class. It's a great way to give back to the Brown community that has given so much to me over the years. Serving on the ACL Board allows me to empower other class leaders to give back to the Brown alumni community, and it's a great opportunity to collaborate with different generations of leaders."
—Salsa Ahmed '11
Keeping in touch with your classmates
by Barbara Langworthy, Vicky Oliver, and Liza Boyajian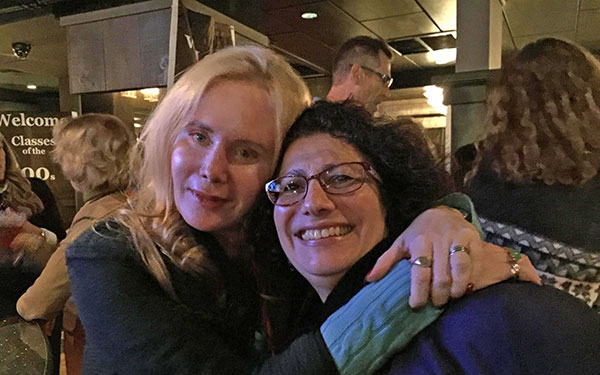 At the October 26 ACL Training — Inspired Class Leadership — breakout sessions were held for small-group presentations and discussions by topic. Class vice-president for communications Liza Boyajian '82 and class president Vicky Oliver '82 joined the "Leadership for Presidents and Vice Presidents" breakout and shared a wealth of information on engagement between Reunion years, based on their extensive experience.
Class of 1982 Zoom Happy Hours: The class has had a series of happy hour events which are led by Liza. Vicky spoke about the popularity of the events and the process that has led to their success.
Event set-up and communications: The (often seasonal) theme is chosen along with the date and time. Event invitations and reminders are sent through BRAVO Events and shared on social media along with a Zoom link. The events are scheduled at varying times and days of the week to suit a variety of classmates in different time zones. Scheduled for 60-90 minutes, the calls frequently run over and participants total anywhere from 10 to 50 people. If there's a large turnout, they use breakout rooms to give people a chance to talk in a more intimate setting.
Event format: As an icebreaker, the emcee (Liza) goes around the Zoom room and asks what is on classmates' minds. Liza keeps an eye out for the quieter participants and makes sure they have a chance to participate. With the emcee controlling the flow, the meeting is not a free-for-all. As a side note, the happy hour events are strictly social — no class "business" is conducted.
Liza recommends that with some minor modifications, this approach also works for Reunion and other class engagement planning meetings. The Class of 1982, which is planning its 40th Reunion, has recently started having their committee meetings on Zoom. They have a host/moderator, follow an agenda, share documents on screen, and discuss the relevant topics. Class leaders can either post questions in the chat box or raise their hands to be recognized and meetings can be recorded for those who were unable to attend.
Many thanks to Liza and Vicky for sharing their expertise! Both of these women have served on the ACL Board and are truly inspiring leaders.
Successful class engagement with Kwame Campbell '92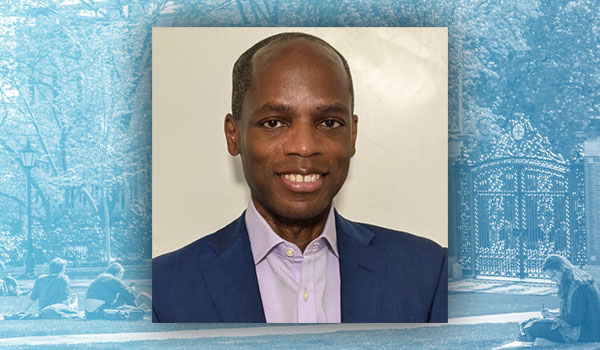 What do you have planned for your upcoming Reunion?
Given the pandemic and recent events, many of the events we have planned for our class are now taking place virtually. Our Reunion committee has been working diligently to plan a series of virtual events featuring extraordinary classmates. The first event featured scholar, physician, and children's author Sayantani DasGupta '92 — it was incredible how much Brown has shaped her life and career path. The next event in the series will be a conversation with leading experts and changemakers Charles Perry '92 and Elena Pistorio '92 focused on sustainability. While these Zoom events have been very successful, we are also trying to host intimate in-person events. The first one kicked off in Washington, D.C. in November and we're looking to follow that up with an NYC gathering.
What are you most excited about for your upcoming Reunion?
The most exciting part of Reunion has been connecting with old friends and making new ones. Zoom, for better or worse, has really made it easier for us to reconnect across geographies and time zones. It is always interesting to hear what has happened to classmates since departing College Hill. While our lives are so different in many ways, the bonds we established at Brown remain strong. Many of us can't wait to return to campus and visit old haunts in Providence. Campus Dance still remains at the top of my list — it is such a magical evening!
What have you done over the course of the past four years to keep your classmates engaged?
Since our 25th Reunion, we have been working to create a regular newsletter featuring the latest news about our classmates. It has been a great way to find out who is performing on stage, who has a new book being released, who is running a charity or nonprofit, and more. Prior to this year, the class newsletter was rather sporadic. In recent months, we have really gained momentum with regular monthly editions. Likewise, there have been several unofficial mini-reunion gatherings, like a series of 50th birthday celebrations which were cut short prematurely by the pandemic.
What are you doing now that Reunion is coming up to get people excited to attend?
The class newsletter has really gotten people fired up. In addition, we started a class photo project where we are collecting photos from our time at Brown and creating collages. Since our initial request, we have been inundated with amazing photos capturing incredible moments at Brown. It has been a nostalgic journey down memory lane. We also started a music playlist featuring the hits of the late 80s and early 90s — people are loving it and adding to it almost daily. Hopefully we will be able to try out all our old dance moves live and in person at Reunion!
Have you done any virtual programming that has worked well for your class?
As I mentioned earlier, we introduced a virtual speaker series this year featuring our extraordinary classmates. The series has been a smashing hit and continues to garner attention and positive feedback! The sessions are formatted so that the first half is a formal interview with the class speaker and the second half is a lively, interactive Q&A. We are now working on monthly programming that will go year-round, well beyond Reunion. No Zoom fatigue here!
What methods have you found to be most effective at communicating with your class? Have you used social media?
Again, our class newsletter has been a great tool for communicating with the class. After that, social media continues to play a major role in communications. The class regularly posts on LinkedIn, Facebook, and more. Interestingly, a large contingent of classmates living abroad have created a WhatsApp group that has really taken off in recent months. And some of us are still using archaic methods like the phone tree.
What advice do you have for other classes looking to engage their classmates?
I would suggest starting with smaller, more intimate events and building momentum from there. Our class made the mistake of hosting a large, splashy event at a very prestigious venue. The turnout for this event was poor as we failed to do the necessary personal outreach. After that, we hosted a successful series of smaller events where everyone thoroughly enjoyed themselves. Simply hanging out and reminiscing with old friends and classmates is sometimes all you need.
Important upcoming events
Save the date for the ACL Annual Meeting and Reception
The ACL is planning the 2021/2022 Annual Meeting and Reception for April 30, 2022. The meeting will be held in Providence and will be conducted in-person and virtually. Remote participants will be given the opportunity to join via Zoom.
During the Annual Meeting, the ACL Board will update class leaders on their work over the past year and honor the recipients of the Class of the Year awards and the 2019 Nan Tracy '46 Award winner, James (Jim) Moody.
Invitations with all of the details and a registration link will be sent out to all class leaders in early March. If you have any questions, please email classleaders@brown.edu.
Reunion 2022: Classes ending in 2 and 7 and recent grads are welcome back to campus May 27-29. We will also be celebrating the Class of 2020 with commencement ceremonies and procession on Saturday morning. As always, all alumni are welcome to attend! We look forward to seeing you IN PERSON on College Hill.
Stay current with alumni news and Brown events
The ACL utilizes its Facebook page and Instagram account to share important information and current events for class leaders to share. Please join us and keep an eye out for class leader tips and upcoming Brown and ACL-sponsored events that may interest your classmates.
Looking for Brown-related news to share in your class newsletter or social media? Brown Alumni and Friends is an excellent resource! There are alumni stories, news about what's happening on campus, and a host of resources for Brunonians (career resources, free access to Rosetta Stone, and more).
About the ACL
If you're one of Brown's 600+ elected or appointed class leaders, you're automatically a member of the Association of Class Leaders (ACL). The ACL Board of Advisors is here to help by recruiting, engaging, training, and supporting class volunteers, so feel free to reach out to classleaders@brown.edu with questions or suggestions.
---
Connect with other class leaders on: